Comparing Yourself to Others
Sep 4, 2020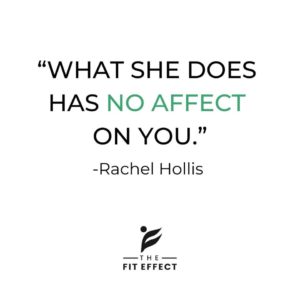 The comparison game is STRONG right now.
I fall into comparison anytime I get on social media (especially Instagram).
It's easy to fall into this trap, but the truth is that my problem can only be solved by one person. …You guessed it…ME.
Comparison is natural. I know that people will always post the best parts of their lives on the internet. So what can we do to help ourselves?
1. We can control our own minds and thoughts. Remind ourselves that everyone is on a different journey. It doesn't mean you are behind just because you started later.
2. Get to know yourself and your strengths. You won't be great at everything, but you also don't have to be. Your weaknesses and strengths together make you unique.
3. Surround yourself with people who see the best in you and uplift you but also keep things real.
And if you're feeling the same way, let's help each other out.

Let's make a HUGE effort to keep our eyes on our own paper this week. And check in on each other to see how we're doing.